Just when I decided to show up consistently
I knew this was the year of building at least one steady business! Yes, if you know me, I state that every year—is a new time for hope, opportunities, and business ventures. I was excited with a capital E. My other venture Heart Full of Wellness, was gaining traction. I was on the road to growth. Of course, just like that, something happened. If you heard me state this previously well, I must express this again. I felt like I was in an episode of the show Good Times!!! If you are familiar with this classic sitcom you would recall as soon as the family was about to live that champagne life….shyt happened. The plans of life were altered repeatedly.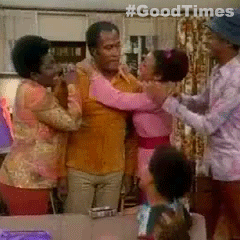 I was showing up regularly for myself. On Saturdays, I attended a Yoga class with one of my Spiritual Sisters at a not-so-faraway but could-be-closer studio. I wanted to build my skillset and confidence level to teach real-life courses instead of virtually. The Zumba class I taught with my other Spiritual Sister at her church was growing. We were teaching Zumba to an actual crowd. I mean, more than five people were showing up. Consistently!
Oh yeah, I was finally using my gym membership. Besides having fees drawn from my bank account, I was spending time at the gym with a group of others, motivating me. Also, I was offered to teach a summer yoga class in a community garden and would receive a monetary donation. I finally felt my wellness business wasn't just the seed I planted in the ground but was blossoming into something viable and visible.
Outside of my business, I was preparing to lead a Yoga class once a month at the school I was assigned to. However, the unimaginable happened. An injury in my body occurred, which bullied me into sitting down. I knew my body wasn't feeling its best. I felt like the egotistical enemy in a Rocky or Creed movie. I arrogantly fought the fight against the pain I was feeling in my body a few times and the outcome wasn't favorable. My body told me to "Sit down somewhere." So, for now, that is what I must do. Well, not quite. I continue to fight but strategically!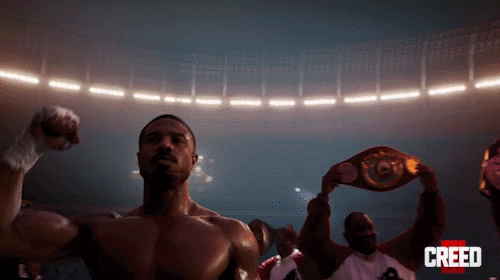 Dealing with the adjustments
Just like that, my schedule and enthusiasm were altered. I had to revise what exercising or "wellness" looked like to me. I needed to alter my business plans with disappointment. Teaching Zumba classes would be placed on hiatus. Also, no teaching Yoga in the Garden this summer. No gym visits. Take it easy is what the physicians were telling my brain, but depression had a conversation with my heart and said another business venture failed. So, I sat there with sadness while pain invaded me. Just like that, on a Saturday morning, things changed from regular routines of activity to rounds of nothingness. The mind is a powerful tool!!! But, of course, you already know that. So, now that I have survived yet another episode of Good Times in my life, what's next?
Five Steps that are helping me adjust to alterations of everyday life that can help you too!
Honor your strengths
Observe and recognize the changes that have occurred then focus on your strengths. The injuries my body have sustained may change how I show up in the boxing ring of life (figuratively speaking), but it doesn't mean I can't appear in those boxing matches differently. For example, instead of showing up on the Yoga mat, I am practicing Chair Yoga which hasn't been a stranger to me. Chair Yoga and I used to hang out regularly. I welcomed the practice back into my life and saw the practice as my strength, not my weakness. I taught a chair yoga class session to two parents at the school a week ago!
Utilize your support systems
Remember, support systems mean Support!!!! Reach out and rely on them when needed. My sister continues to teach Zumba, and the participants keep showing up. Though I won't be able to teach Yoga in the Garden this summer, I have reached out to my Yoga Mentor, who is excited to embrace the opportunity. I haven't returned to Saturday morning Yoga or Zumba classes yet, but I remembered to keep moving. I revisited Walk away the Pounds with Leslie Sansone on YouTube and work out at my own pace in the living room. Also, I mute the talking and tell Amazon to play my favorite tunes be it ratched or not; don't judge!
The true meaning of practicing wellness
Sadness engulfed me and made me forget what the true meaning of wellness meant. I was concentrating on wellness from an aspect of being physically fit. When I first introduced Heart Full of Wellness to the world, I incorporated the definition of practicing wellness more from a mental perspective. I even wrote a whole book about changing your mindset entitled, "Caterpillar Dreams to Butterfly Visions," https://a.co/d/aaLIty6 . I have to remove my ego, change my outlook and most likely reread my book again. Practicing wellness also involves sustaining a healthy mindset to cope with the bad times to appreciate the good times. I wasn't consistently journaling, meditating, and incorporating mindfulness into my daily routine. I spoke eloquently to others about practicing wellness mentally but wasn't applying it to myself. 
Read more

: Five Steps to Help You Recover When Life Plans Alter Your Plans by Chellyz View
Handle yourself with care
The changes in my life have taught me to keep practicing what I preach. "Listen to your body." I knew I wasn't feeling my best, but I pushed through the pain, which caused more damage. If you need to sit down somewhere and mind your business, then do that. Being busy all the time does not mean you're being productive all of the time. Handle yourself with care physically and emotionally. Take a break. Take a deep breath. Take a pause. Take care of yourself!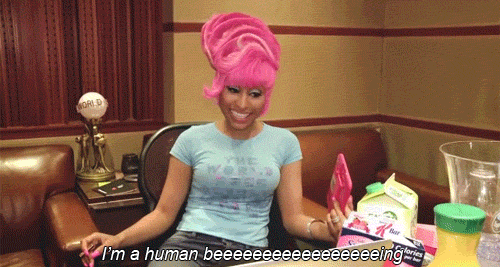 Take a moment to process your feelings
It's alright to be emotional!!! Being angry with myself didn't look good on me, but I gave myself permission to be angry. If I have a moment where I want to feel sad, then that's what I do. I process my feelings those wanted and unwanted. Life won't always be a fairytale but there's always a lesson to learn in every story. Most importantly, while going through the motions of what I thought was most important, I realized to be thankful in spite of life alterations. Nope it ain't easy! I am not a robot (spoken in my robotic voice). I'm understanding what it means to practice gratitude as each birthday reminds me, I made it through another year. I recall what I am grateful for in my life to help me stay grounded.
Now what happens!
Oh yeah! Beginning physical therapy is leading me in the right direction to recovery! I continue to "pivot." Hey, you know I must place a buzzword in here. Yes, I allow myself to be creative, so I won't give up on myself or my business.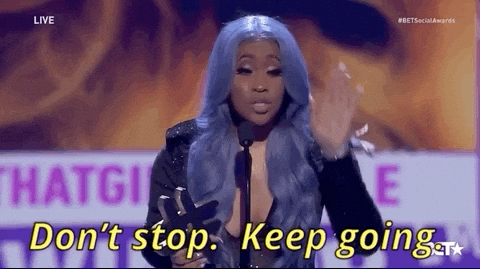 I hope this encouraged you when life doesn't go as expected, but that doesn't mean to stop showing up. However, if you continue to find yourself unable to adjust to life alterations and challenges, seek professional help. You deserve to enjoy Good Times, and I don't mean that in a bad way! Until next time……
-Let your heart be full of new ventures that will lead you to the possibilities of limitless conversations!
References
Caterpillar Dreams to Butterfly Visions https://a.co/d/aaLIty6
Featured image for post
Photo by Jeff Stapleton from Pexels: https://www.pexels.com/photo/person-holding-a-cardboard-banner-with-what-now-written-on-it-5802888/